Your Position:Home>News>Company news>Domestic Goods Become Stronger | Supermaly Biogas Generator Set Go to Global Again
Domestic Goods Become Stronger | Supermaly Biogas Generator Set Go to Global Again
Domestic Goods Become Stronger | Supermaly Biogas Generator Set Go to Global Again
The New Year is approaching. At the end of the surge in foreign and domestic orders and the heavy production tasks of Supermaly, the company's employees work together and methodically to ensure that the Supermaly units are delivered to customers with the highest quality and service. The staff are united and cooperative, and the division of labor is clear. Each step from the design, production, testing to loading and delivery of the equipment is organized. Recently, the on-site acceptance of two biogas generator sets customized by Japanese customers has been completed and will be sent to the customer project site.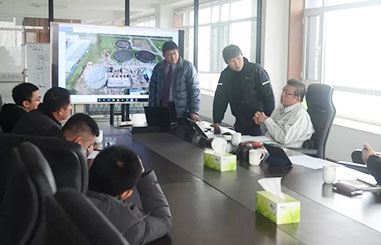 During the follow-up of orders, business staff timely and accurately feedback and track the progress of the order. The technical department actively helps Japanese customers to answer technical questions, participate in customer projects in a timely manner, and develop specific implementation plans. Production personnel perform timely installation and commissioning to ensure delivery on schedule. The cargo and quality departments strictly control the quality of the genset in accordance with the technical requirements ... Supermaly strives to be safe, fast, accurate, and better in quality to achieve greater customer satisfaction.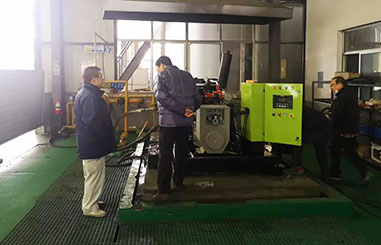 Japanese customers have very strict requirements on the quality of the genset. After on-site acceptance, they highly praised the high-efficiency high-end units and strong technical strength of the Supermaly: "Supermaly can think about what customers want, what customers need, and according to customers The actual situation and product application requirements, provide reasonable supporting solutions, efficient and comprehensive and strong professional and technical capabilities. "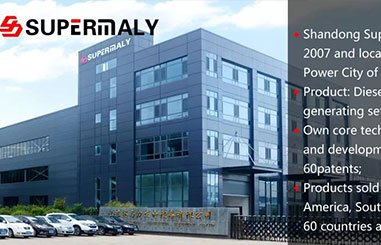 As the forerunner of the generator set industry, Supermaly always regards quality as the foundation of enterprise survival, and has successively passed ISO9001 quality management system certification, CE certification, SONCAP certification and other certifications. At present, the company has an industry-leading modern information technology center, and has obtained more than 50 patented technologies. It enjoys a high reputation at home and abroad, and the equipment is exported to Southeast Asia and developed countries in Europe and America. In addition, the company has formed a set of systematic and standardized management procedures to provide high-quality follow-up services for the genset during and after production. At the same time, the genset design ideas and methods are improved, the genset design level and quality are improved, and valuable experience is provided for similar projects in the future