Your Position:Home>News>Company news>Set the industry benchmark | Supermaly ultra quiet generator sets lead the unit marke
Set the industry benchmark | Supermaly ultra quiet generator sets lead the unit marke
Nowadays, with the improvement of the quality of life, people's requirements for diesel generator sets are not only practical, but also the pursuit of environmental protection and silence. Therefore, silent diesel generators came into being. This increased silent function not only meets people's power needs, but also does not affect people's lives.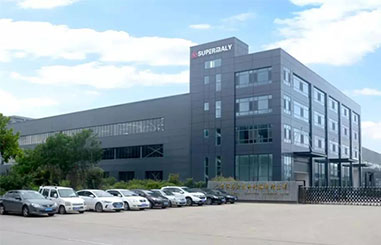 SUPERMALY
For many years, SUPERMALY has been committed to the research and development, design, innovation and production of ultra-quiet units and silent machine rooms. It has set up a race-silent international silent unit R & D center and laboratory to become a quiet unit R & D, design and technology exchange platform. Exhibitions, Canton Fair, Myanmar Power Show, Indonesia Power Show, Thailand Power Show and other peers, and always stand on the international exchange platform, and contribute to the technical development and progress of China's silent units.
SUPERMALY super silent generator set is designed with industry-leading technology as a whole, and each tooling is made according to strict design requirements. Each tooling is stamped and formed once, and each product is standard. Each well-designed tooling is composed of multiple components connected by high-strength stainless steel bolts, which greatly improves production efficiency, improves the standard of product tooling, has better quality, and has obtained multiple patents.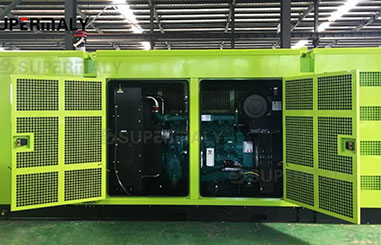 Technical advantages
(1) Fastening advantage: The external connection bolts of the silent box are made of national standard stainless steel 304, which greatly improves the product's anti-corrosion ability in the abnormally harsh environment. The product is still new after many years of use.
(2) Door and window sealing advantages: Five seamless hinges made of carbon steel, high elastic sealing tape, and better sealing of the gap.
(3) Weather-resistant advantages of locks: The silent box adopts high-performance carbon steel door locks, which is more convenient to open and improves the weather-resistant performance of the whole machine.
(4) Strength of the box body: The main components of the silent box adopt standard national cold-rolled steel plates and die-casting molds, which greatly improves the overall strength and service life of the product.
(5) Anti-corrosion advantage: The outer cover paint is specially treated by strict zinc washing and phosphating and electrophoresis. It is made by high temperature melting and casting after electrostatic spraying, which has enhanced the anti-corrosion ability. The generator and electrical components are completely enclosed in a sturdy, silent system, ensuring your power supply in all kinds of abnormal and harsh external environments.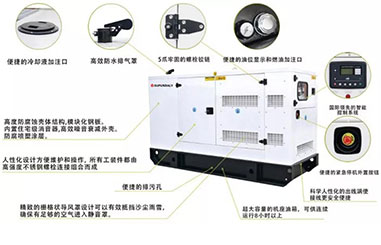 (6) silent advantage: in line with international standards, ultra-quiet units below 75 decibels, reaching military standards.
(7) Shape advantage: The car has a sleek streamline design, beautiful and beautiful, high protection level, the main color of SUPERMALY silent box is apple green, and it can also be customized according to customer needs.
(8) Box type size advantage: The module is refined and designed, and the units below 50KW can be stacked and loaded. The more optimal container occupies space, the occupied area is smaller, and the space area and transportation cost are lower.
(9) Hoisting advantages: Each device can be handled at the bottom and top, which is more convenient to use and reduce the cost of handling.
(10) Advantages of working mode in high temperature environment: Good ventilation system design and facilities to prevent heat radiation ensure that the unit will always work at a suitable ambient temperature. Each silent product undergoes rigorous wind resistance test, resonance test and temperature test to ensure that the product runs well and its performance is stable and reliable.
(11) Unit stability advantage: Adopting mechanical design shock mitigation measures, the load-bearing strength components are all beaded to reduce the resonance of the unit and ensure the stable operation of the unit.
(12) Anti-counterfeiting advantage: Each ultra-quiet box is marked with a SUPERMALY logo to prevent counterfeiting.
(13) Intelligent interconnection: the in-depth integration of people and units, the Internet + generators, and the complete combination of the "SUPERMALY intelligent cloud platform" and generators, to achieve remote management and uninterrupted service of the units to make the units operate more efficiently. Significant savings in human, material and financial resources create value for customers.