Where do generator manufacturers choose to need care
Where do generator manufacturers choose to need care
There are many generator sets manufacturers, and good and bad. How do you choose a generator set manufacturer? Editor believes that when selecting a generator set manufacturer, it is necessary to conduct a field inspection of the size of the generator set manufacturer, corporate culture, and accessories supply. Item content:
1. The price must be right. There is indeed a pricing gap between different brands, but it should be within a reasonable range. If the price is too low, you have to consider whether it is a poor quality product. At present, the price of generating units is transparent, and the quality of products is directly proportional to the price.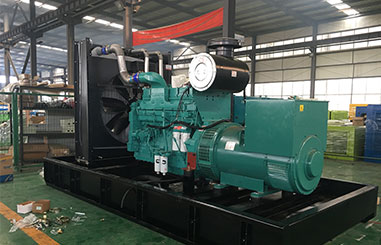 2. Documents must be complete. A qualified generating set should have a production license, product certification, etc. SUPERMALY generator set is located in Weifang, Shandong Province. It specializes in producing generator sets. The brands include Yuchai, Weichai, Cummins, etc., with complete documentation and quality assurance.
3. The noise of the generator set should be low. Good-quality generator sets have relatively low noise. SUPERMALY silent generator sets meet environmental protection standards.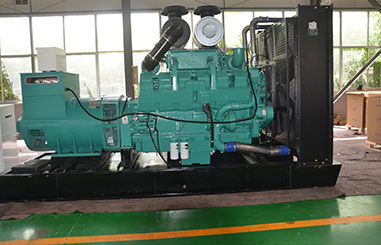 4. Power should be suitable. Choose a suitable generator set according to your actual situation. Do not choose a generator with too small or too large power, so as not to delay your normal use.
The current generator set market is mixed, and there are even many informal family workshops on the market. Therefore, purchase generator sets to consult with professional generator set manufacturers, including product configuration and prices, and after-sales service items. The product quality is guaranteed. We must choose the generator OEM generator set manufacturer and refuse to refurbish the machine or the second mobile phone.
As a Cummins, Perkins, Deutz, Doosan, MAN, MTU, Weichai, Shangchai, Yuchai and other major brands to start supporting (OEM) generator set manufacturers, Shandong Supermaly has high reliability and easy production. The advantages of maintenance, long continuous running time, and long working hours are sold at home and abroad, and are favored by customers.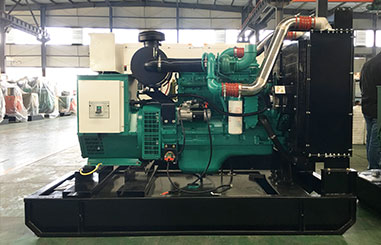 Only units with high configuration and no low price are not good units! Shandong Supermaly guarantees high configuration and strives for low prices.
OEM factory low price guarantee:
As major brands such as Cummins, Perkins, Deutz, Doosan, MAN, MTU, Weichai, Shangchai, Yuchai, etc., launch supporting OEM factories, the price of the same configuration is lower, and OEM factories are so tough!
Create a factory direct sales model:
Traditional sales: manufacturer → general wholesaler → provincial general agent → municipal general agent → sales store → user
Factory Direct Sales: Manufacturer → User
The advantages are clear at a glance, the unit goes directly from the manufacturer to the user, eliminating the need for middlemen to increase prices!
Five advantages should not be understated
Company strength
With more than 50 patents, more than 30 series, and more than 200 varieties and specifications of products, it has been rated as the torch plan high-tech enterprise, Shandong gazelle enterprise. With global import and export rights, the unit products are exported to more than 40 regions in Europe, Africa, South America, Latin America, Southeast Asia, and West Asia.
Technical strength
The generator set is equipped with an intelligent cloud platform, which can control the generator set with one button by using manufacturer monitoring, remote monitoring and GPS positioning technology. The user can remotely manage the generator set anytime, anywhere through the mobile phone, and the technicians can understand the use status of the generator set.
Supply strength
Shandong Supermaly, as an ISO 9001 quality certification, ZY license for marine product certificates, C.C.S. certification of China Classification Society, has the ability to supply. Choose Shandong Supermaly, no longer have to worry about the manufacturer's delay in delivery.
price advantage
Factory direct sales model, the unit directly from the manufacturer to the customer's hands, eliminating the need for middlemen to increase prices!
Major brands OEM factories, the same configuration price is lower!
Transportation advantages
Located in the high-tech zone of Weifang City, Shandong Province, the geographical position is superior, and the transportation is in all directions.
Dedicated car delivery within the province, one-stop delivery outside the province.